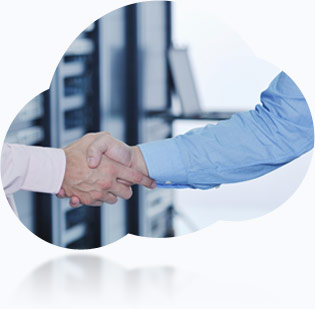 We deliver next generation of application, data and desktop cloud services using Microsoft, VMware and Citrix based platform. Studies show that Citrix, the undisputed leader in virtualization technology operates three to four times faster than clunky Remote Desktop Services (also called Terminal Services) that is used by many of our competitors. Also recent studies show that Citrix can use up to 73% less bandwidth than Terminal Services. Your applications works faster than what you may have seen on your local desktops and may appear as local applications with an icon on your desktop. Your private cloud integrates with all the equipment's you already own at the local office so seamlessly that Citrix touts this as "Better than local desktop!" experience.
Our cloud platform deliver stunning high resolution graphics unlike Terminal Services where they show up typically grainy, with delayed access. A PDF file scrolling is horrible on Remote Desktop Services making almost impossible to review large size documents efficiently. When faced with slow Internet speeds, such as 3G or dial-up connection, Terminal Services will not work but your cloud office will still be functional. Thanks to technology and our infrastructure that you will still be able to work from any device such as Windows, MAC, Android, Linux, Java, Unix, IBM OS/2, DOS Clients and mobile device unlike Terminal Services that supports only Windows Clients.
Multiple Monitor Support
Enjoy the freedom to use dual or more monitors to help you work faster and efficiently. Dual monitors increase productivity by enabling you to have one documents open on first monitor and other documents open on the second monitor. Though technically 32 monitors can be supported but we have tested up to 6 monitors so far. Two or three monitors are common and used almost in all accounting firms and most other businesses now days.
Seamless Desktop Integration
Your private cloud is fast, seamless and efficient. You never see the old clunky terminal services window. Our Citrix based technology platform provides you an experience that's better than working on your local computer. YES, it's an experience better than local desktop.