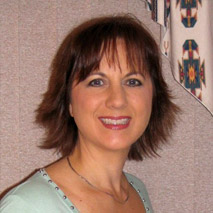 "I have found that having all my Sage 50 files/data/licences/emails in the cloud very convenient. No matter where I am or what time of day it is, I can access my work files. I can go to any computer whether in my office, at home or out at a meeting and, as long as I have access to the internet, I have access to anything and everything I need to run my business."
- Chenine Humphrey, IPBC Member
Paper Trail Bookkeeping Inc.
Access Full-Featured SAGE 50 Easily and Reliably from Anywhere, Anytime.Welcome Networks is a leading provider of hosted applications from Sage. Sage 50 Accounting allows business owners and accountants to easily manage cash flow, payments, collections, budgeting, and inventory tracking. Our fully-clustered, multi-tier world class infrastructure enables us to provide high reliability and advanced virtualization technology from Microsoft, Citrix & VMware enable us to deliver it at an ultra-fast speed and reliability for Anywhere, Anytime Access.
Sage 50 hosting means having access to your software and data with full functionality from any machine or device located anywhere in the world, anytime. Users are able to login from their PCs in the office, laptops on the road, tablets at an airport, or any other machine and device.
Gone are the days of emailing large files to client, accountant or an associate. You can access Sage 50 through the cloud, and print it off at your home or office, or at a hotel you are staying at. Sage 50 hosting allows all permitted users to see this data and run reports, edits or perform any other functions desired instantaneously.
Run SAGE products securely at anytime from anywhere with an Internet connection. No more sending files back and forth between client and CPA, CA, CGA or CMA.
You get full-featured Windows desktop versions of SAGE accounting products. Run any number of full-featured desktop SAGE editions. Access multiple SAGE company files from a single logon. You can work with multiple company files for the price of just one user logon.
Simplified PC Maintenance: Run SAGE accounting products from any PC without having to install the desktop version. Gain automatic updates and security protection from certified technicians working behind the scenes, 24/7.
Multi-User Access: Have multiple users access the same company file at the same time. A business user and their CPA, CA, CGA or CMA can be in the same file at the same time.
Service Package:
If you currently own a Sage software license you are ready to move to our Sage 50 cloud. Your cloud includes:
Your daily backup for up to 30 days is included in the cost. Offsite backup at a remote secure datacenter is included as part of the disaster recovery plan.
Patching, software updates, anti-virus and Spam filtering
24x7x365 free tech remote support from our Canada and USA based support staff
Unlimited online data storage for Sage 50 files
10GB of storage for other files.
Access to any number of versions of SAGE 50 or Peachtree® - user must supply license(s)
Hosting on enterprise-class infrastructure with end-to-end redundancy from our SSAE 16 (previously named SAS-70) Type II certified data centers
Your cloud can have following options at an additional fee:
Full version of Microsoft Office 2013 that include Word, Excel and Outlook.
Office 365 based email. You can enjoy the extended benefits of Office 365 email on desktop or mobile device and can create shared calendars, contacts and tasks
Businesses and accountants love this service because it enables them to serve more customers in more locations with less travel time and expense. You enjoy anywhere anytime access to Sage 50, peace-of-mind of nightly back-ups, and enterprise-class security so that you can stay focused on your business and your customers.
Rock-Solid Infrastructure
Our SAGE cloud hosting offering is delivered from top-of-the-line data centers providing true enterprise-class security and reliability including: full-time security, video surveillance, uninterruptible power supplies (UPS), back-up generators, fully redundant power and network systems, advanced network firewalls, smoke detection and fire suppression systems, flood detection systems, and daily back-ups of data. Welcome Networks powers services directly and indirectly to a satisfied, growing community of businesses.