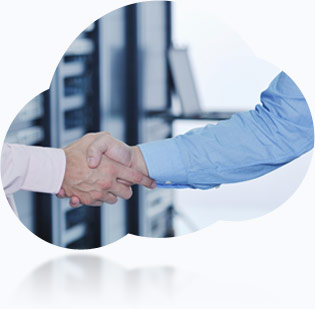 A customizable solution for your SAAS Citrix Application HostingAre you a software developer and would like to test key features of your application for Cloud Computing? Now you can have your application tested for Cloud compatibility while working with the experts.
You have the opportunity to move your applications to the cloud without having to rewrite code and retrain users. Our infrastructure and your application can instantly allow you to compete with SAAS based applications. We manage the cloud infrastructure and the underlying server environment (Active Directory IIS, RDS, DNS, SQL), including licensing. You instantly transform your application into a subscription based SAAS model.
SAAS Citrix Hosting on 5N3 Cloud can deliver significant business benefits including following:
Allow your application to compete with existing SAAS applications out there using our infrastructure – Your desktop software instantly transformed into SAAS software.
Offer a rented or leased version of your software – Instantly transform your application into a SAAS application. Offer your application for a one time use like Auction Sniper or for a daily\weekly\monthly period for a fixed or variable fee. SAAS Application revenue instantaneously changes your business model.
5N3 Cloud team updates your hosted SAAS applications and delivers them to your clients. We will take the time to learn and support your application.
Eliminate the opportunity for hackers to sell your software – SAAS application hosting with us puts your code back under your control. Access to your applications is now restricted as users get them delivered over the internet connection.