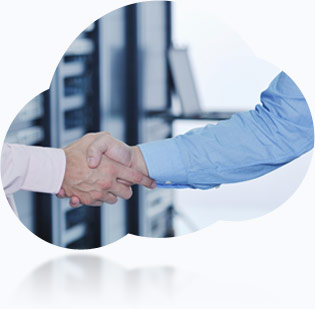 Our SSAE 16 (formerly SAS 70) Type II Data Centers Our cloud infrastructure is built on data centers based in both USA and Canada providing state of the art multi-layer redundancy. Data centers are hosted in Vancouver, Toronto and Montreal. Our remote offsite backup's data centers are also located in respective country so that your data always stays inside your country.
Your data is hosted in premier data center facilities that allow us to provide unsurpassed service and security with a full range of carriers and monitored from our centrally located NOC by fully trained, knowledgeable support staff to ensure you are always connected.
Are You Ready for a Hurricane or Other Disaster?
---
Our SSAE 16 Type II data centers have following on its world class infrastructure:
24x7x365 access.
Security & technical personnel are always on site.
Locked cabinets and rooms.
Advanced alarm & video monitoring of the interior and exterior access points of the building.
Recorded video surveillance with 90 day retention.
Motion detectors, badge readers, pin pads, biometric identification and fully escorted access.
Diesel generator backup infrastructure. Multiple UPS systems provide conditioned power.
Humidity and zone temperature control with multiple HVAC systems.
We directly connect to major local, national and international Internet networks including AT&T, Level(3), Akamai, XO, Cogent Co, Abovenet, Swisscom, Earthlink, Broadwing, MSN, etc. and most major networks within the industry in order to increase the speed of data transfer & utilize intelligent routing. This ensures that our client's traffic uses the fastest and most direct route to its destination.
Setting up a secure private cloud based on reliable data centers with world class network connectivity requires a significant investment to purchase enterprise-class servers, storage, networking, and firewall systems. With speed, reliability, and security we ensure that your data is always safe on this solid infrastructure. Your business runs on an infrastructure that is simply not realistic to duplicate by any small or medium size business.