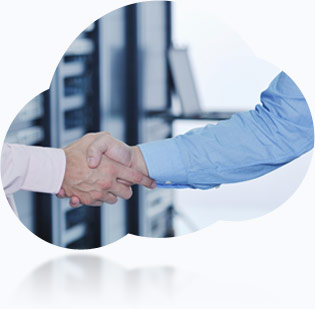 Our infrastructure provides you an all-inclusive office in your private cloud where you can host your programs, applications, files, and folders. This is a perfect solution for businesses with multiple locations or when some staff work from home, giving all the staff an appropriate collaboration environment avoiding the need to send files back and forth.
If your organization has multiple offices across the city, state, country, or globe, each individual can coordinate and work together just as if they were sitting side by side in a physical office. Each user can share files, print documents and access all information from their desktops. In fact, you will experience better performance than your local desktop. Everything you need and want to be able to access or share is available at your fingertips from any location. Each user will have the same look and feel of Windows 7 desktop on a PC, making the transition easy and seamless.
Gone are the days of installing and maintaining business software within an expensive and disconnected environment. Our solutions are intended for organizations that require the highest levels of performance, security and flexibility on a state of the art technological platform. We implement zero risk method of moving one or more of your servers and software programs to your private cloud. You get our expertise and our data center infrastructure giving you the power of a Fortune 500 data center at a fraction of the costs.