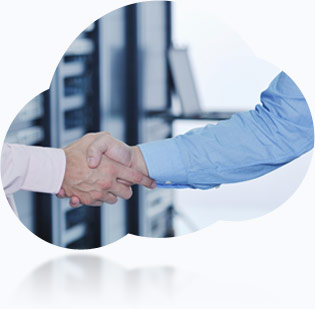 Full-Featured MS Exchange Server 2013 for your office You get access to a rich and full featured Microsoft Exchange Server 2013 for your office providing you redundant and scalable enterprise-level email solution that small businesses can afford. An Exchange server is the most trusted email technology solution used in the corporate environments in North America. Many accounting and business applications require that you setup an exchange server in your office and now you can have it all without any headaches associated with maintaining servers.
Microsoft Exchange Server 2013 provides email, calendar, and contacts on your PC, Mac, tablet or smartphone and web browser with enterprise-grade security and reliability. We have implemented premium anti-spam and virus protection for your business email. You get unlimited storage for emails with our email archiving services along with best in class 24X7 technical support services.
You enhance business productivity with the combination of Outlook on your desktop, Outlook Web App in your Web browser, and Exchange ActiveSync for mobile devices. Exchange Server 2013 includes a host of new features that you will benefit from including email discovery, and improvements that simplify email management.
Anywhere, Anytime Access to your business emails:
Access your email, contacts and calendars through Outlook, Web (Outlook Anywhere) or mobile devices
Unlimited storage with archived emails
Real-time sync with iPhone, iPad, Android and other mobile devices
Resource mailboxes & Public folders
Premium anti-spam and virus protection with constant updates
Calendaring - Personal and Shared
Company Global Address List (GAL)
Contacts - Personal and Shared Distribution Lists
Multi-Protocol Support: POP, IMAP, SMTP
World-class, highly-secure, geographically-diverse datacenters
Your data is hosted securely in our top-notch data centers, with daily data backup and premier disaster recovery capabilities. Users can access mailboxes from wherever they go and enjoy premium Exchange experience.
Services like email archiving, retention policies, eDiscovery Search, and optional legal hold help preserve and discover data. We can also create approved mobile device lists, enforce PIN lock, and remotely wipe user data from lost phones if needed.
Optional: Following services are optional and there are extra costs for these services.
Policy-based Encrypted Email: Encrypt your email based on company-wide rules and policies
Company Disclaimer - HTML or text
Legal hold