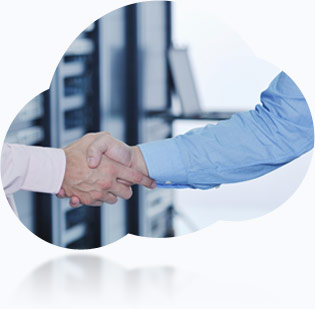 If your servers are at the end of their life cycle, slow, or you are about to move your office - Contact us today for your FREE IT network assessment.
Consider setting up your Office in the Private Cloud for a low monthly fixed fee instead of spending a large amount of funds on infrastructure. We will submit a technical review, a thorough business analysis, a detailed project plan, and run a summary report so that you can make an informed decision. If you are a company of more than 40 users, we would like to come and see you in person.
Free Trial of the basic service is available on request to give a hands on feel. We will help you throughout the process using our remote support tools. Once decided, the cost of entry is just a fraction of what it would be if you were to deploy these programs on servers & infrastructure in-house. Once a decision is made, we begin the deployment with little to zero disruption to your day-to-day business. For most of our clients the process has been nearly seamless.
Our services start from $200 a month and at least 3 months commitment is needed. Final monthly price is based on many factors including the number of users, storage space allocated, server resources, backup duration and optional services like MS SQL server, IIS, SharePoint, workstation support etc. You can add or remove resources (servers, users, storage etc.) provisioned for you any time after 3 months without any penalty or long term commitment.