Not satisfied with the QuickBooks Online features? Fed up with manually backing up your data all the time? Always wanting to find a way to work outside of the office? Welcome Networks provides virtual desktops and 24/7 IT support that hosts the same QuickBooks desktop versions with the benefits of working in the cloud.
If you currently own a QuickBooks software license you are ready to move forward!

Access Full-Featured Desktop QuickBooks
This is not QuickBooks Online with limited functionality. We provide you the full features of the desktop versions of QuickBooks that you already know and use in our virtual desktop – QuickBooks 2009 and up. All you must supply are the QuickBooks license(s).

Reduce Hardware Limitations
Access your data from any machine or device – including your Mac! As long as you have an internet connection you can access your QuickBooks software in the virtual desktop from anywhere.

Collaborate Remotely
Have multiple users access the same company file at the same time from different locations. Avoid confusion and eliminate mistakes by working live with remote bookkeepers or clients.

Budget By The Month
Conveniently add or remove additional employees or clients to the cloud any time without any restrictions. We won't lock you into annual contracts.

Enhance Your Service Quality
Focus on your high-value work & customers, not technology. We manage everything for you at no extra charge so you can focus your time and resources towards building your business. See below for the details of our services.

Run Multiple QuickBooks Files
Our pricing is per user account and is not based on how many QuickBooks files you have stored on our system. Each user account can have as many QuickBooks files up on the system as they need. There is no extra charge for multiple QuickBooks files unlike QuickBooks Online.
Worried about security?
Data Security:
All of your applications and live data on our systems are backed up onsite and offsite using the highest level military grade encryption software. As per our terms and conditions, your data is always owned by you and will be made available to you no matter what.
Certified technicians are constantly monitoring the performance of your cloud and ensuring that all operating systems, software, programs and anti-virus remain up-to-date. Virus scans are performed constantly and software upgrades are all tested and installed by professionals.
We have developed the extensive expertise and process required to provide a secure, reliable QuickBooks Hosting solution.
Data Center Security:
We host your QuickBooks on a fully-clustered, multi-tiered, world class infrastructure with end-to-end redundancy in SSAE 16 (previously named SAS-70) Type II certified data centers. Our data centers provide true enterprise-class scale and reliability including:
Full-time security
Video surveillance
Interruptible power supplies (UPS)
Back-up generators
Fully redundant power and network systems
Advanced network firewalls
Smoke detection and fire suppression systems
Flood detection systems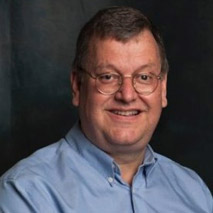 "Personalized customer support is provided 24 hours a day, seven days a week, and all inquiries are addressed in a timely and efficient manner. Due to their excellent support, we have not had one day of unproductivity due to IT in any of our national, or international, offices."
- Peter Aylett (Partner) CPA, CA
Aylett Grant Tax LLP
Service Package:
We started as an IT support company so your virtual desktop also includes:
24/7/365 free tech remote support from our IT experts
Daily backup for up to 60 days
Offsite backup at a remote secure datacenter is included as part of the disaster recovery plan
Patching, software updates, anti-virus and spam filtering
Unlimited online data storage for QuickBooks files
10GB of storage for other files
Your virtual desktop can have the following options at an additional fee:
Full version of Microsoft Office 2013 that includes Word, Excel and Outlook
Office 365 based emails
Document scanner setup